HEARING SOLUTIONS TAILOR-MADE FOR YOU
Today's hearing aids are designed to provide a variety of options for all types of hearing loss as well as offer several hearing aids options that best suit your lifestyle. Through advanced hearing aid technology we can help you hear better and improve the quality of your life.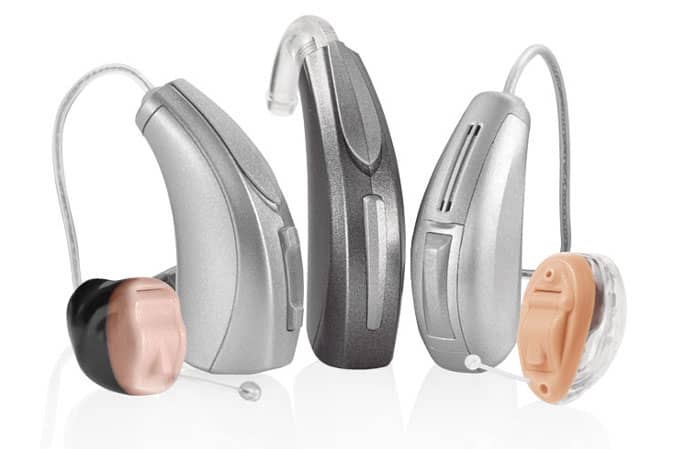 STARKEY
For five decades, Starkey has been improving hearing. With industry-leading research and development capability, Starkey works to understand the science of hearing loss. They create advanced signal processing technology to shape sound, and are willing to tackle more difficult fittings. Here are latest Starkey hearing aid models we recommend for listeners.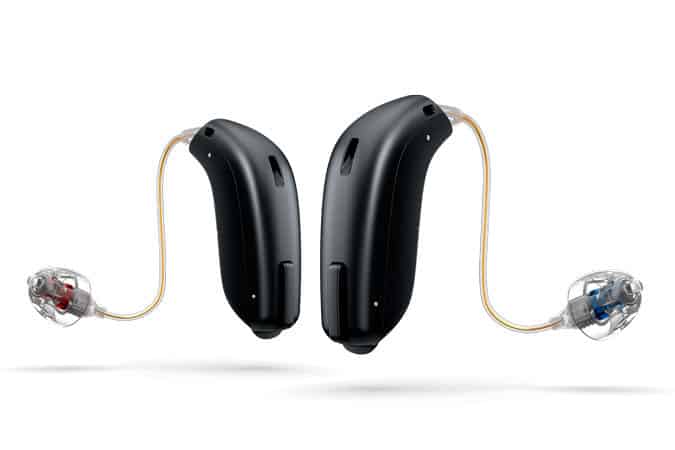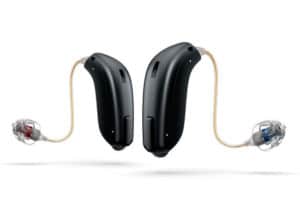 OTICON
Opening up a world of possibilities is what Oticon does. With BrainHearing support, listeners hear better and remember more with less effort, and are more connected to their everyday devices. We specialize in fitting and programming digital hearing aids – here is one of the latest Oticon hearing aid models we recommend for listeners.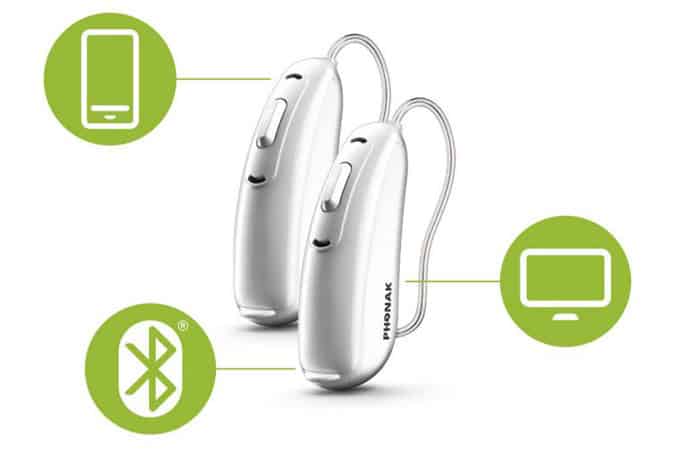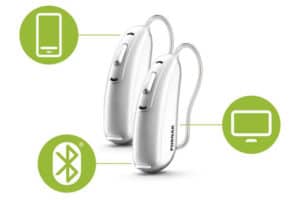 PHONAK
State-of-the-art hearing aid technology from Phonak brings listeners some of the most advanced features available today. Our expertise in digital hearing aids means you get the right hearing devices, professionally fitted and programmed. Here are some of the latest Phonak hearing aid models we recommend for listeners.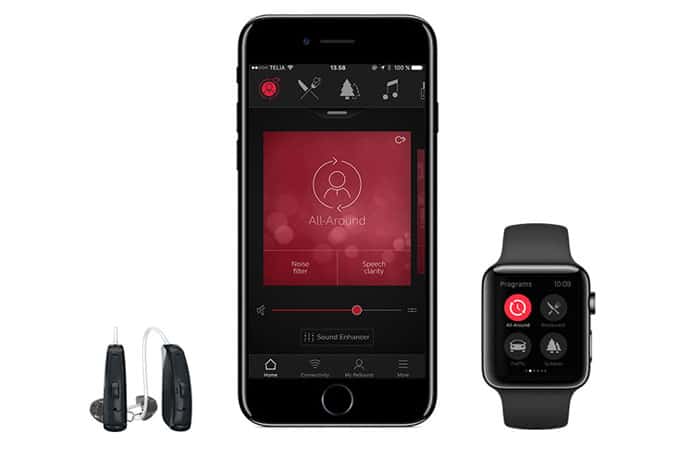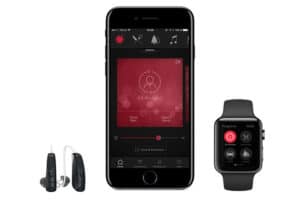 RESOUND
ReSound, part of The GN Group, was the first company to deliver Made for iPhone direct audio streaming technology. Another hallmark is their advanced signal processing for directional hearing capability. ReSound offers a unique lease financing program, making their advanced hearing aids more affordable.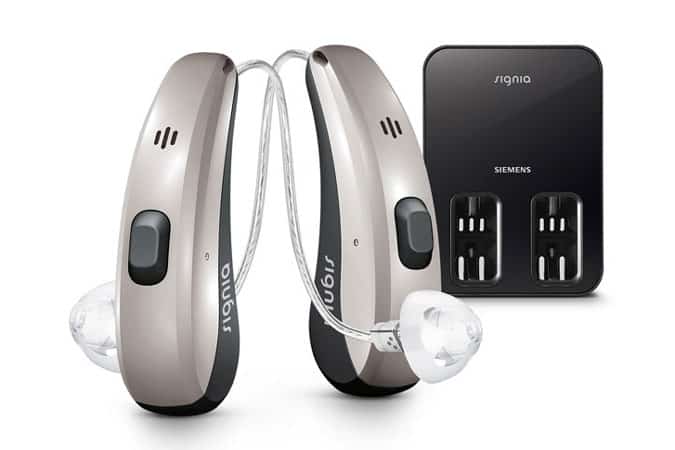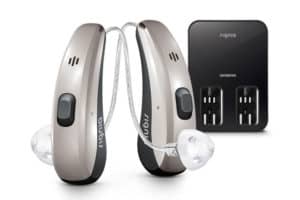 SIGNIA
Signia prides itself on helping you hear sounds the way nature intended. They've developed a line of hearing aid technology that are meant to remove restrictions caused by hearing loss. Their state-of-the-art hearing aids were designed with you in mind, providing discreet hearing solutions that offer a variety of features including bluetooth capabilities and rechargeability.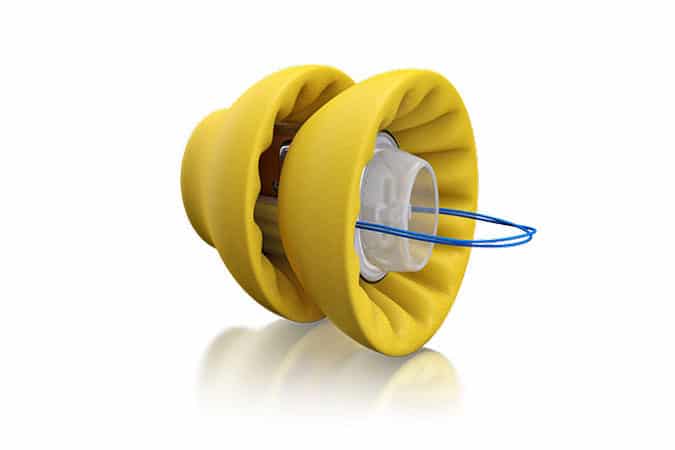 LYRIC
The "contact lens" for the ear. 100% invisible, Lyric is placed in your ear canal by our Doctors and remains completely out of sight. Plus, Lyric is worn 24 hours per day, 7 days a week through daily activities including exercising and showering. (Professional Hearing Services is the ONLY Lyric provider in western North Dakota.)
HEARING AID STYLES
Hearing loss doesn't have to slow you down. Once we've determined the type and severity of your hearing loss, we'll discuss treatment options from the following selection of hearing aid styles we offer: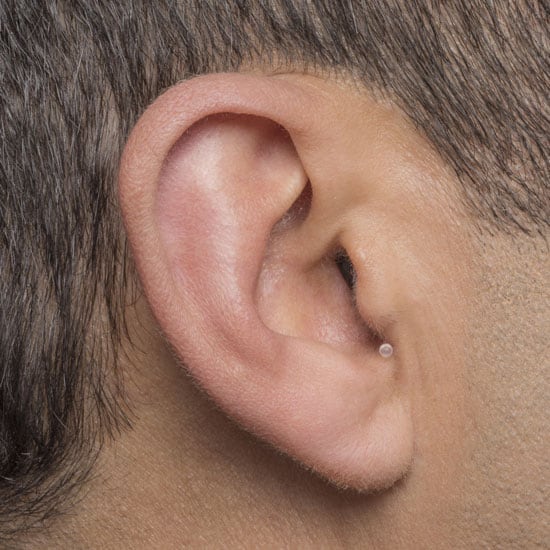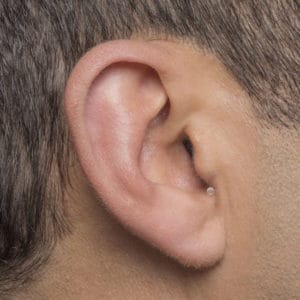 INVISIBLE IN THE CANAL
(IIC)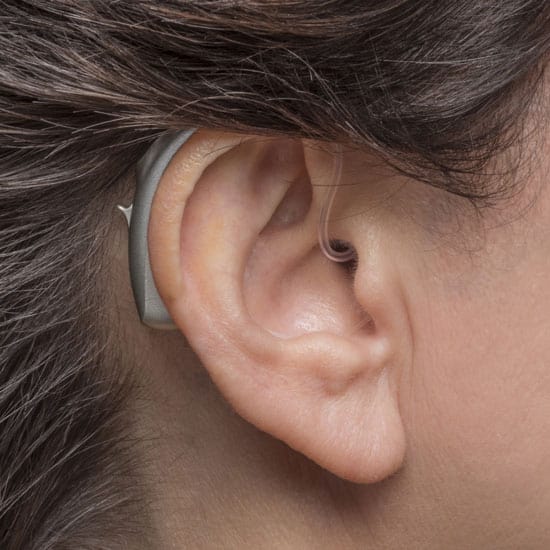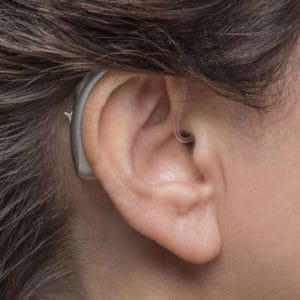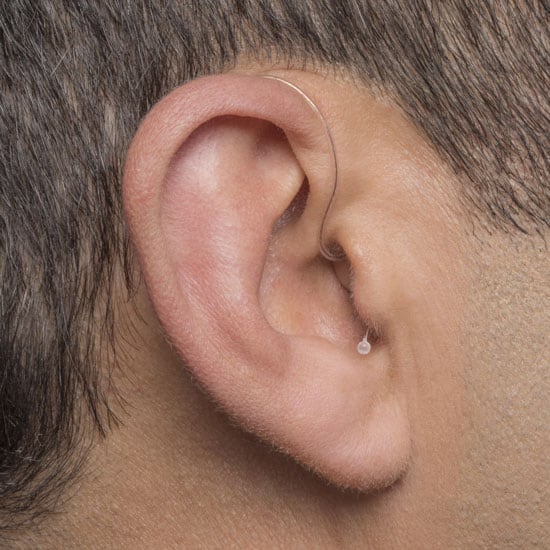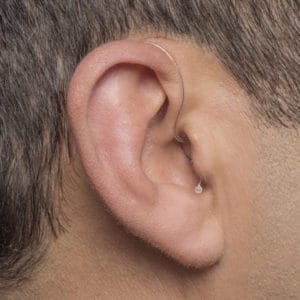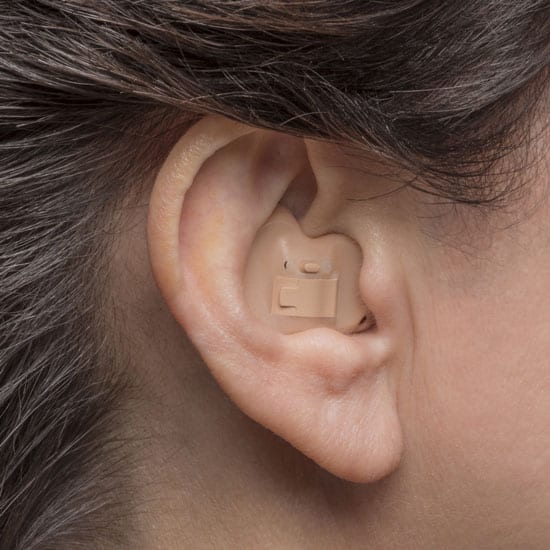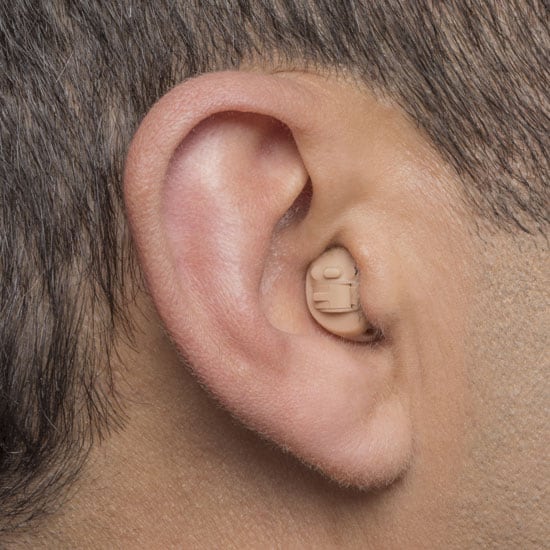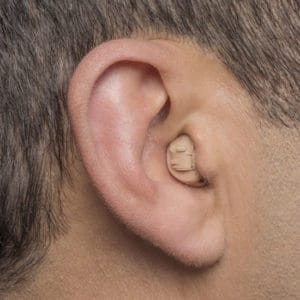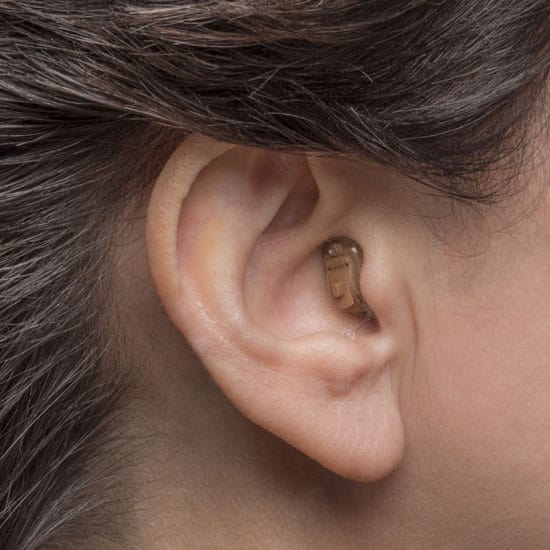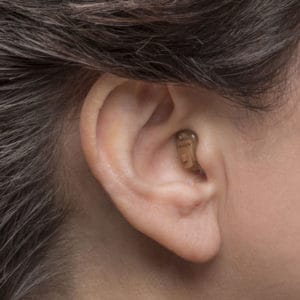 HEARING AID FEATURES
Beyond brands and styles, hearing aids are now designed with exceptional features that can help enhance the quality of your day-to-day activities as well as assist your audiologist in keeping updated on the condition of your hearing.
DIGITAL NOISE & WIND REDUCTION
Feedback in older hearing aids is the high-pitched whistling sound you hear when amplified sound leaking out of the ear canal is being picked up by the microphone of the hearing aid. While manufacturers differ in their approaches, today's hearing aids have feedback managers that digitally reduce this occurrence. Further, while wind noise cannot be completely eliminated, some hearing aids allow reduction while maintaining the comfort and clarity of the speech signal.
WIRELESS & BLUETOOTH CONNECTIVITY
Today's hearing aids provide a feature that you won't find in older models: Bluetooth connectivity. With the ability to connect your hearing aids wirelessly you're provided a more personal hearing experience that allows for volume and setting control via your Smartphone, as well as the ability to stream music through your hearing aids, essentially converting them into personal earbuds. Connectivity is safe and can dramatically enhance your listening experience.
SELF LEARNING DATA LOGGING
Some hearing aids are capable of recording a variety of events such as overall usage, volume settings, and the sound environment/hearing aid setting. This can help our audiologists with future adjustments of the hearing aids or to assist in counseling you through the adaptation to the amplification. This feature can also allow you to "train" your hearing aids to operate using your listening preferences.
T-COILS
An electromagnetic induction coil, or t-coil, can create a direct connection to both cell phones and landline phones, improving the ability to hear on the phone, even in the presence of other noises. Some hearing aids are also capable of presenting the telephone signal to both ears simultaneously to further enhance clarity. T-coils also allow hearing aids to connect to "looping systems" installed in many churches and public facilities.
DIRECTIONAL MICROPHONES
An effective way of minimizing surrounding noise, directional microphones allow hearing aids to focus on the signal of interest, performing optimally in noisy situations. Many hearing aids will make this change automatically and can even "direct" the focus of the hearing aids in different directions. Some hearing aids require the pushing of a button to activate this feature and again pushing the button to turn off the effect.
REMOTE CONTROLS
While the advanced technology of today's hearing aids has made them function in an automatic capacity, some individuals prefer to have some control over their hearing aids. A remote control can allow for changes in programs and/or volume without touching or drawing attention to your hearing aids. Additionally, some of today's hearing aids allow you to store specific settings for different listening environments – a feature that can be accessed via a remote control.